Boardwalks are designed and built to protect environmentally fragile or sensitive areas from damage. Commonly found over marshlands, wetlands, sand dunes, riverbanks and nature reserves, boardwalks provide access to users, minimising their impact on the natural environment.
Boardwalks built from traditional materials of timber and steel are prone to deterioration and corrosion. Fibreglass Reinforced Plastic offer a longer design life, minimising maintenance, repair and replacement costs.
Treadwell offers design, engineering and installation of FRP boardwalks. We have three standard designs that have proven effective in various applications. These are the BRIGHTON, CATHEDRAL, and WATERFALL series. Custom designs are also easily arranged.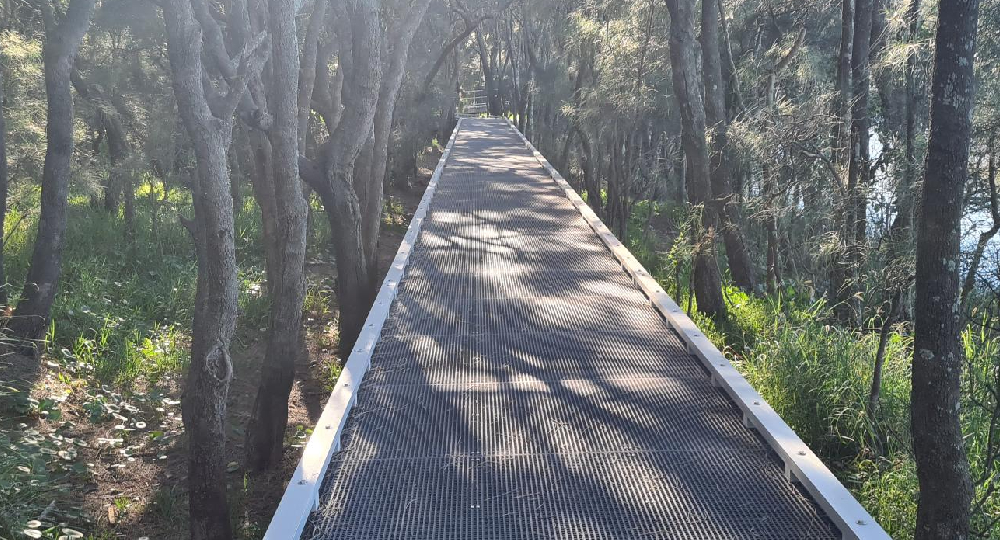 View our Boardwalk Case Studies here
View Our Boardwalk Project Videos here